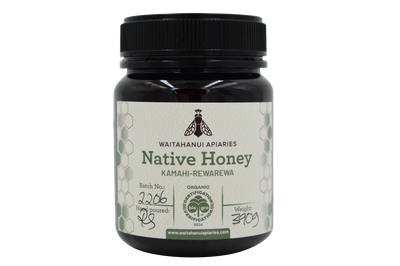 Waitahanui Apiaries Native Honey 390g
Waitahanui Apiaries
$26.99
Seasonal Native Bush Honey from the certified organic bee keepers and multifloral blocks of Waitahanui Apiaries.
This season's bush honey is caramel in colour - packed with pollen and all the vitamins and minerals of Raw Honey. Great for replacing sugar in your cuppa tea, smoothies and baking.
Hand harvested and hand poured in small batches.
SKU: 11426