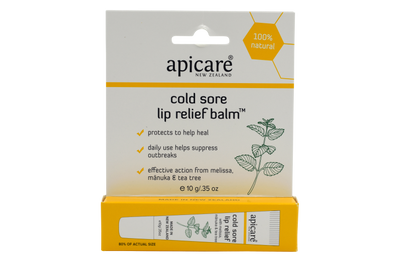 Cold Sore Relief Butter 10g
Apicare
$22.99
Use daily to help suppress outbreaks, protect and heal! Cold sore lip relief balm is formulated with soothing Shea butter, Medical grade manuka honey, Effective plant oils, and protective beeswax to help moisturize your lips. Melissa, manuka and tea tree essential oils help prevent future outbreaks!
Free from petrochemicals, gluten, and soy.
No added colour or artificial fragrances.
Ingredients 100% Natural!
SKU: 9421005021646