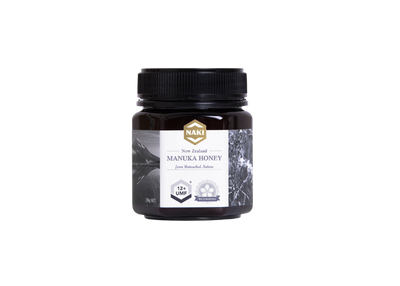 Naki Manuka Honey 12+ UMF 250g
Naki Honey
$58.99
Naki Mānuka Honey 12+ UMF is produced deep in the rugged Taranaki bush, famed for its rich, fertile volcanic soil and the wild mānuka nectar which produces a rich, complex and aromatic honey.
Their Mānuka Honey comfortably exceeds the 70% Mānuka pollen content required to be labelled New Zealand Mānuka Honey.
The perfect introduction for those wanting to try nature's powerhouse for the first time. A rich and golden honey that balances mānuka's renowned earthy, mineral tones with a gentle, easy to eat sweetness. The 12+ blend delivers a delightfully creamy taste making it almost impossible to have just one spoonful.
SKU: 9421904122000