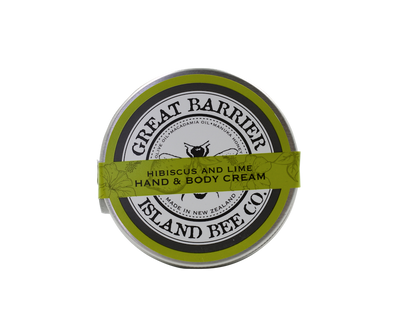 Hibiscus and Lime Hand & Body Cream 100ml
Great Barrier Island Bee Co.
$25.99
Enjoy this revitalising and zesty aroma which is inspired by the islands' sub tropical hibiscus flowers with a squeeze of citrusy lime. Protect and soothe your hands with this nourishing and moisturising cream. The island bees provide skin loving pure active mānuka honey combined with beeswax, olive and macadamia oil to soothe and repair dry and damaged hands. 
SKU: 9417001175629