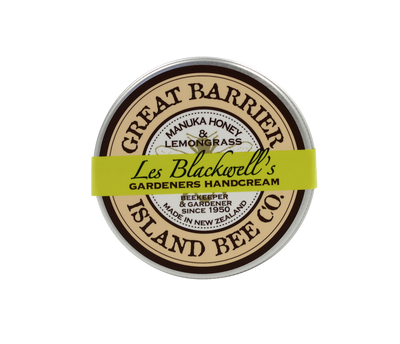 Les Blackwell's Gardeners Hand Cream 100g
Great Barrier Island Bee Co.
$25.99
Arriving on the Barrier in the 1860's the Blackwell family toiled the land and pioneered beekeeping. Today Les Blackwell is found working his garden, providing for family and friends and it is with respect we name this product after him. Utilising local mānuka honey, olive oil and beeswax, this product is endorsed by Les as it repairs and nourishes his hardworking hands. It will certainly be able to assist repairing yours and you will really enjoy the fresh lemongrass fragrance.
SKU: 9417001175209