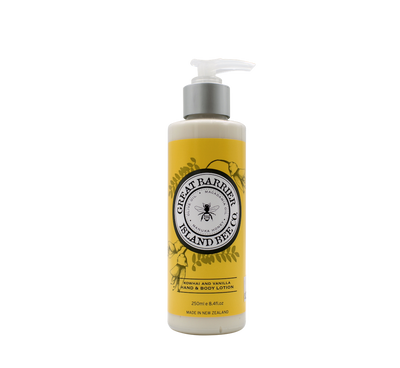 Kowhai and Vanilla Hand & Body Lotion 250ml
Great Barrier Island Bee Co.
$25.99
Indulge in this harmonising fragrance, inspired by the islands' beautiful yellow kowhai flowers, blended with the subtle aroma of vanilla. This hydrating lotion is enriched with skin loving pure active mānuka honey along with macadamia and olive oil to nourish and soothe your skin. Easily absorbed, it will leave your body silky smooth and fragranced.


SKU: 9417001175667