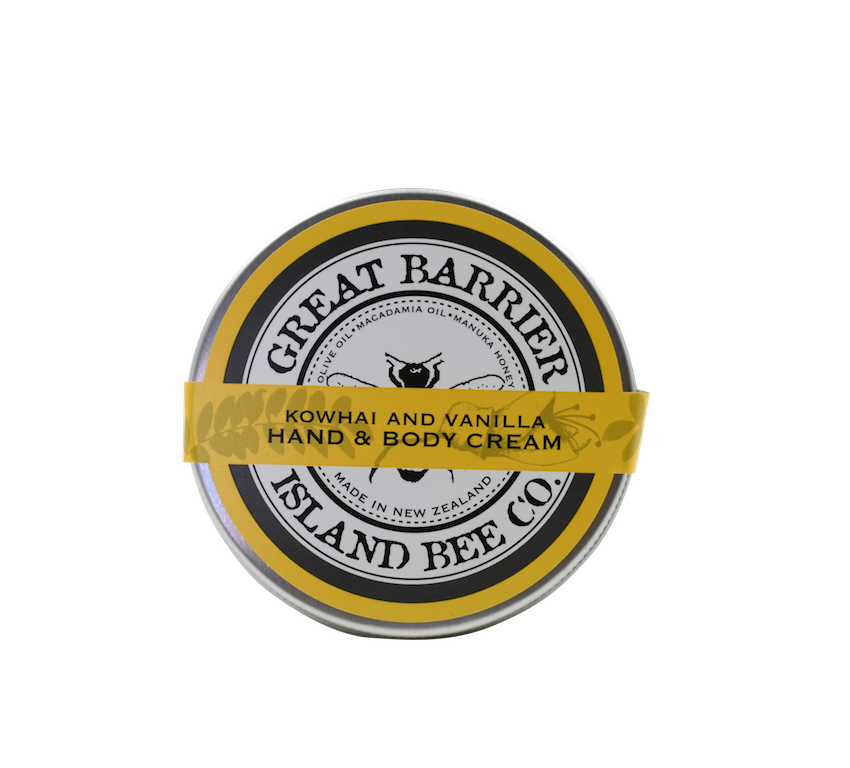 Kowhai and Vanilla Hand & Body Cream 100ml
Great Barrier Island Bee Co.
$25.99
Indulge in this harmonising fragrance, inspired by the islands' beautiful yellow kowhai flowers, blended with the subtle aroma of vanilla. Protect and soothe your hands with this nourishing & moisturising cream. The island bees provide skin loving pure active mānuka honey combined with beeswax, olive and macadamia oil to soothe and repair dry and damaged hands.
SKU: 9417001175681