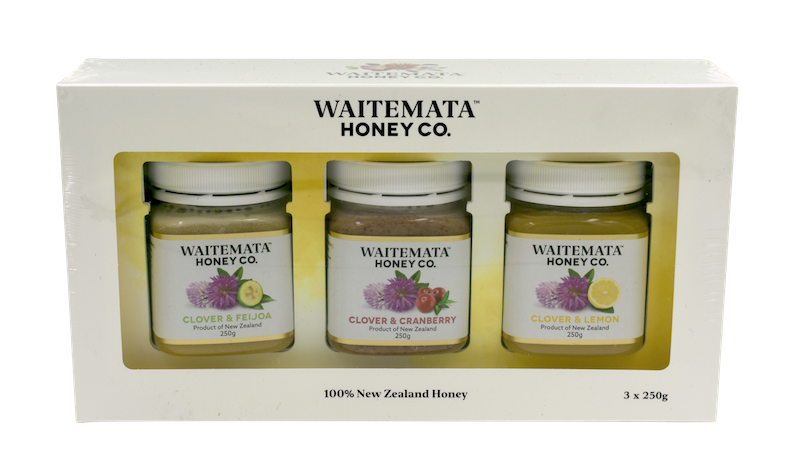 Waitemata Honey Flavours 250g - Triple Pack
Waitemata Honey
$44.99
Waitemata Honey Co. has blended the fresh flavours of New Zealand fruits with their creamy clover honey to create a new way for you to enjoy their bees' produce. These honeys contain no added sugar and only 100% real fruit powder is used.
Clover Honey & Lemon 250g
Naturally blended with zesty New Zealand lemon, this Clover Honey & Lemon is an ideal soothing and refreshing choice. Delicious in tea as a natural sweetener, hot water or as a breakfast spread with an extra zing!
Clover Honey & Cranberry 250g
Prized for its strong berry flavour, this natural Clover Honey & Cranberry is a delicious sweet treat. High in antioxidants and minerals it is ideal as a tangy spread or topping anytime of the day.
Clover Honey & Feijoa 250g
Famous for their fruity aroma and sweet taste, feijoas are a New Zealand icon. Naturally blended with clover honey, this light yellow tangy delight is perfect as a sweet treat for both adults and kids.
SKU: 9414559303115