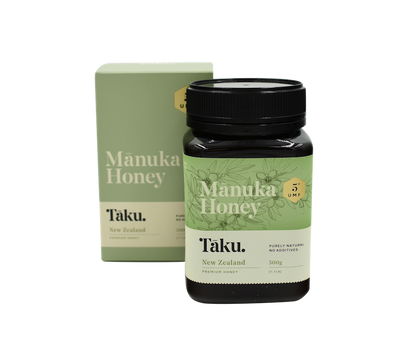 Taku Honey Manuka 5+
Taku
$49.99
Tāku honeys speak of their environment, with every batch sourced from local farms to the remote, mountainous terrain of New Zealand's high country - the rich history beautifully reflected in the richness of their honeys.
Tāku Honey Mānuka 5+ is a premium mānuka honey, independently tested and guaranteed to be at least UMF 5 level.
Amber in colour, this earthy honey is made with love and is suitable for everyday use as a natural sweetener, or spread generously on toast.
SKU: 9421903100092